PROCESSES
Production technology is based on the processes of pressing, spot welding and welding. Our offer is completed by coatings: cataphoretic, powder and electrolytic plating, provided as part of cooperation with our suppliers.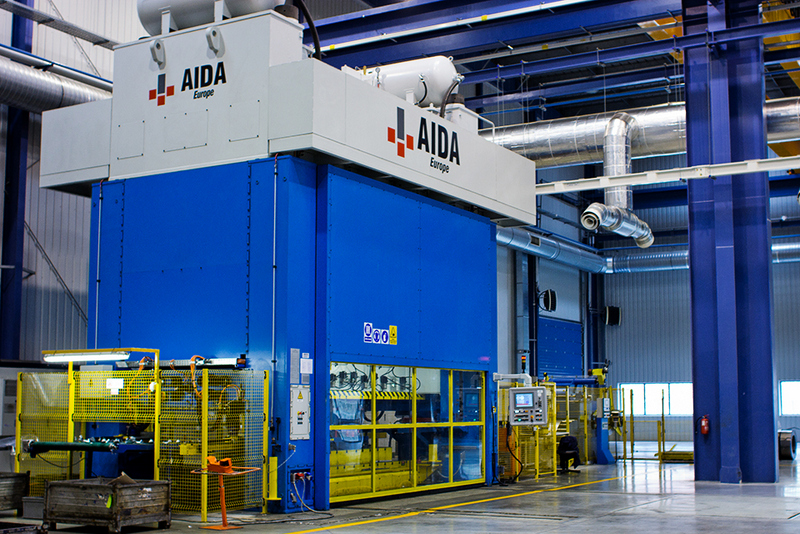 Pressing operations are performed with the use of 47 progressive and traditional presses with tonnage of 60 to 1000 tonnes. We also provide "deep drawing" services. Maximum table size of our presses is 4500x1800mm. For production, we use steel and aluminium in sheets and coils up to 5mm thick, also DP800 and DP1000.
We provide point and bump spot welding, depending on the project requirements. We have about a dozen spot welding devices with power of 80 to 300kVA. The welding is carried out efficiently by means of an automated welding socket.
PRO-CARS has a tool-room, which allows servicing, periodical regeneration, and own production of some tools. We also closely cooperate with the best manufacturers of pressing equipment in Poland and in Italy, which helps us flexibly respond to customer needs, launching serial production as fast as possible.
The logistical operations are carried out to the highest standards, according to Kanban, Just In Time and FIFO principles. Communication with the customer takes place with the help of EDI and deliveries are marked with barcodes. Management processes are supported by an integrated ERP system.